THE HOME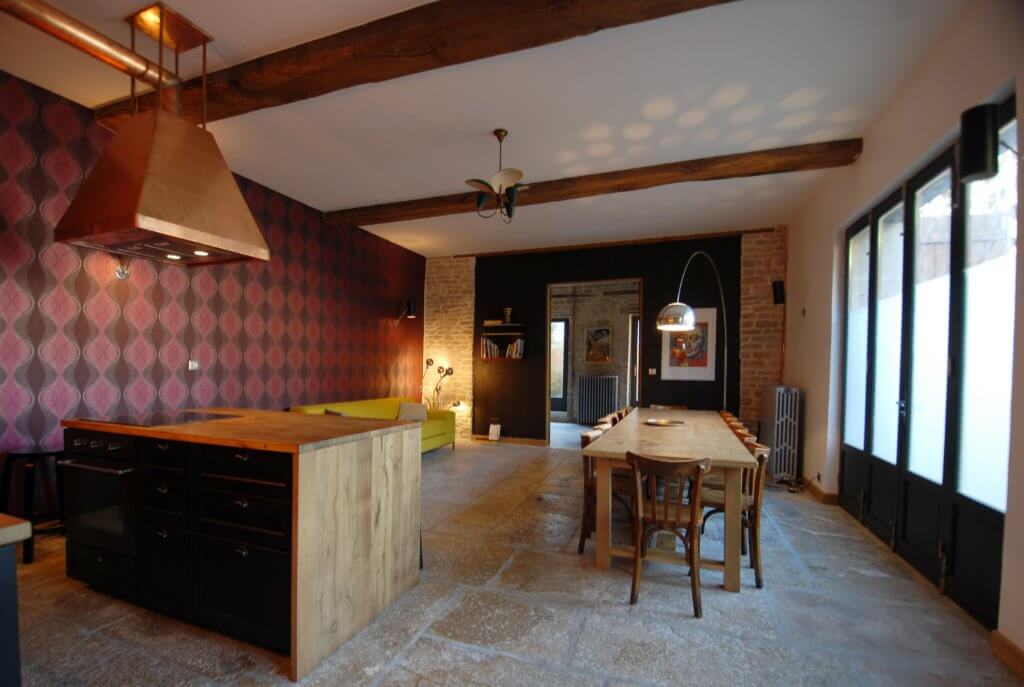 The ground floor
"Lead Coder"
The ground floor includes a large room, a large kitchen, a living/dining space, a bathroom and toilets.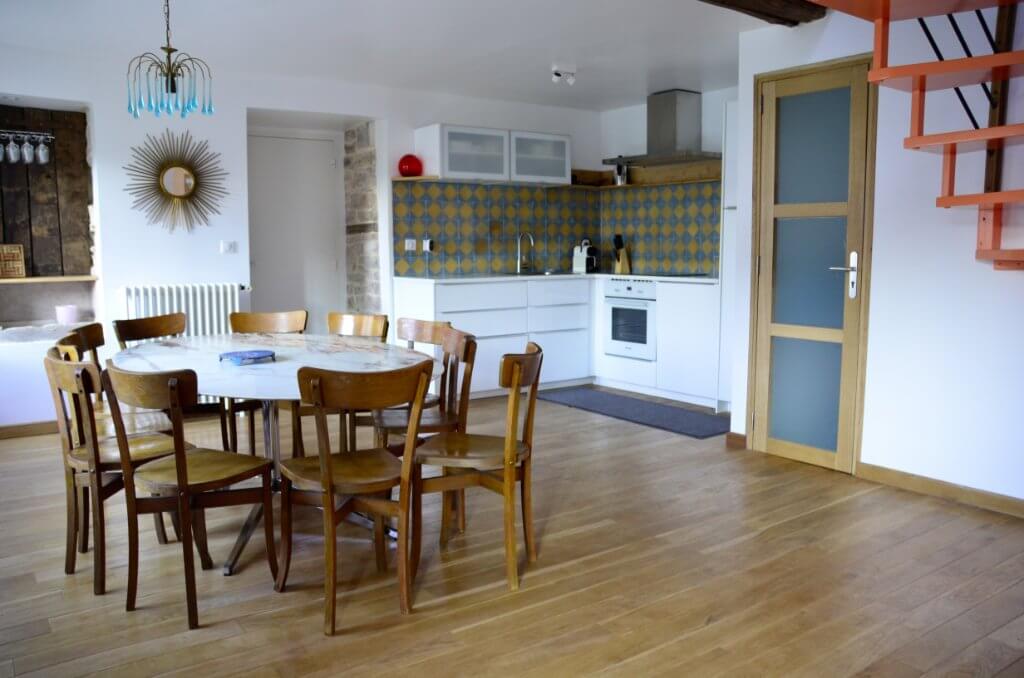 The first floor
"Lead Coder"
The floor includes 4 rooms , a kitchen, a living/dining room, 2 bathrooms, and 2 toilets.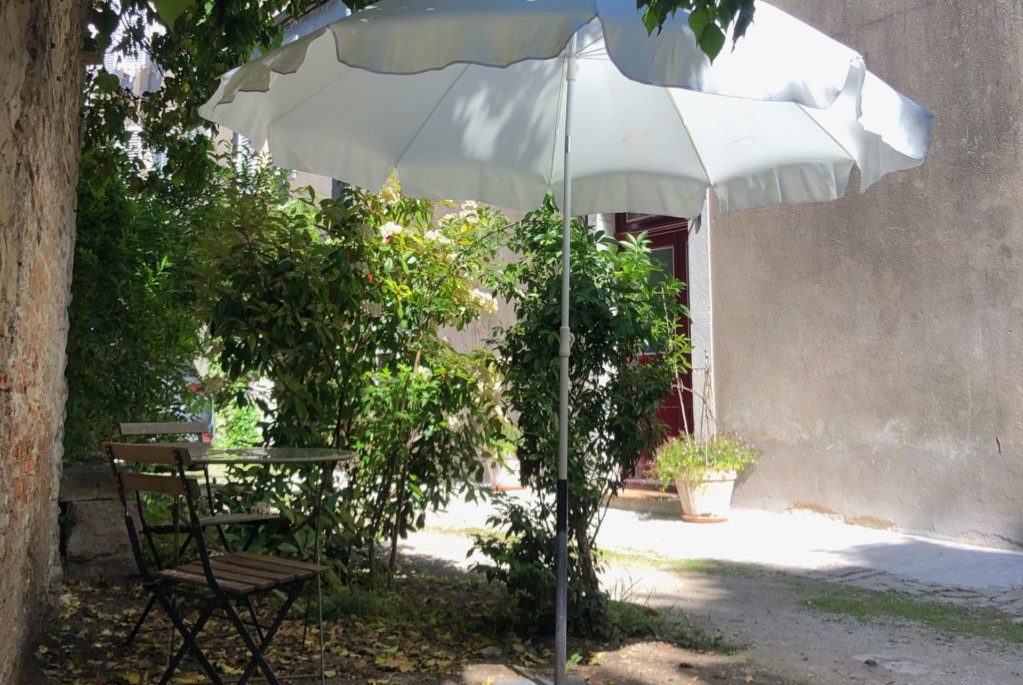 Nature-lined pass, garden tables with beach umbrella
This 5 bedroom house has the following services :
TASTING

Contact us TASTING

Born in Dijon in an old Burgundian family, wine has always been a part of my culture. In fact my parents were very fond of wine and transmitted their passion to me.
Then my wine-grower friends increased my attachment to my festive and convivial région, Burgundy
My experiences in the catering business / food industry / restaurant industry and sommellerie in France and abroad led me to organize wine tastings privately and professionaly
I have university degrees in the wine area (« Terroir and wine tasting » and « Wine, culture and winetourism ») and have several years' experience in prestigious vineyards like Romanée-Conti or Bellène in grape sorting and wine-making process working with interesting people as Bernard Noblet or Nicolas Potel.
Lately I had a crush for an antique house in the center of Nuits-Saint-Georges which was my inspiration to create the ``Maison Vigneronne``, a holiday cottage dedicated to friendly wine tastings and events. During the times of your stay or wine tasting, you will enjoy all the treasures of Burgundy in a unique and friendly atmosphere. I choose to work with environmentally friendly vineyards whose main concerns are respect for nature ans the absolute quality of their products.
After your experience at the "Maison Vigneronne" you will not only have tasted extraordinary wines, wines that you will remember, but you will have seen a unique terroir forged by our great winemakers over the centuries.

Example of a discovery menu 750 € VAT for up to 15 people:
Tasting of 8 wines: 5 reds and 3 whites in Bourgogne appellation, village and first Cru selected among the most exclusive domains.

I am at your disposal for any request concerning tastings with rare wines coming from the most prestigious domains on estimate.

Tasting, events

We can organize a personalized event for you according to your request such as:
– dinner / tasting with a chef or caterer for a group of up to 14 people
– tasting or buffet / tasting for a group of up to 30 people on request 
– dinner / tasting with a chef or caterer for a group of up to 14 people
ŒNOTOURISME

We can organize for you an exceptional personalized stay for a group of 10 to 15 people on request and on estimate which can include for example:
- On-site tastings
- Organization of dinners or lunches on site with a chef
- Guided tour of the vineyards with picnic
- Guided tour of the monuments (Château du Clos Vougeot, Hospices de Beaune)
- any other organization on request, (booking of the best tables, driver, tasting in a domain, etc ...)
LOCATION

Nuits saint Georges is a small town situated in the department of Côte d'Or (the Golden Coast) in Burgundy region.
Famous for its wines and ideally located on the Grand Crus's road, this town is unavoidable for any oenotouristic tour.
Hoop of the confrerie of the ``Chevaliers du Tastevin », Nuits saint Georges is proudly holding its reputation at the level of the best vintages.

By road
Highway from :
• Dijon (A31) : 30mn
• Paris (A6) : 3h00
• Lyon (A6) : 1h30

By train
Directs connections
:
• Dijon : 20mn
• Paris (TGV) : 2h15
• Lyon : 2h00
Connections by Dijon :
• Strasbourg (TGV) : 2h00
• Geneve (TGV) : 2h40
• Marseille (TGV) : 4h00
CONTACT